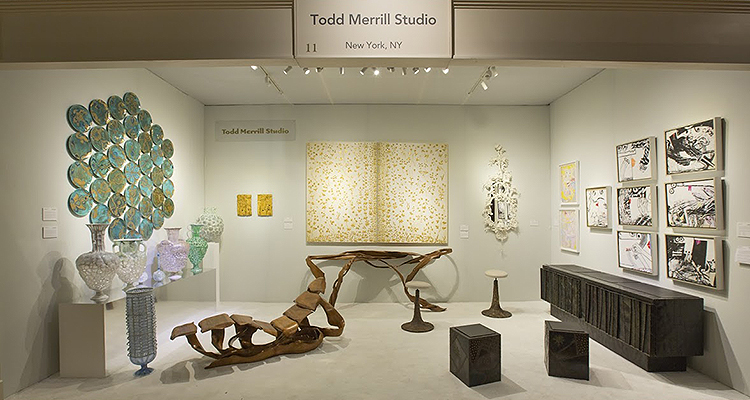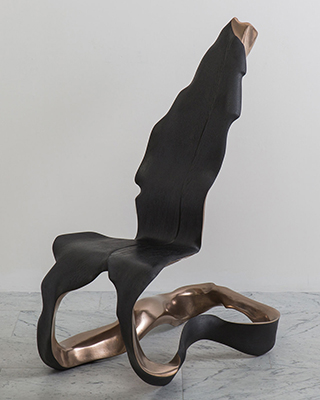 Permanent Display With New York Gallerist
Todd Merrill who is located in Tribeca in New York has now been appointed as our exclusive international agent. All enquires and sales outside the UK are now dealt with by Todd and his team.
Todd Merrill launched Studio Contemporary in 2009 to represent the work of established and emerging studio artists. Studio Contemporary is primarily an exhibition-based program, eschewing the traditional white box gallery model. The focus is to show at the best fine art and design fairs in the world – with each presentation showcasing a uniquely curated group of current works.
The goal of Studio Contemporary has evolved from exhibiting emerging artists working in all mediums of the decorative arts to becoming an important voice for artists who create original, one-of-a-kind works that defy traditional categorisation which often blur the lines between fine art and the decorative arts. Every artist featured in Studio Contemporary has been included in significant museum exhibitions both in the United States and abroad.
Visit toddmerrillstudio.com.
Read an article here from Architectural Digest on Marc Fish and other designers' work on display at Todd Merrill's Hamptons home.
Exhibitions Present and Past
Where to see Marc's work next:
Collectible, Brussels, Belgium 4th - 8th March 2020
PAD Paris, France 1st - 5th April 2020
Previously:
Design Miami, Florida 2019
Salon, New York 2019
PAD, London 2019
Celebration of Craftsmen and Design, London 2019
Masterpiece, London 2019
Collect, London 2019
PAD Geneva, Switzerland 2019
Design Miami,Florida 2018
Salon, New York 2018
Design Centre Chelsea Harbour, London 2018
Design Miami Basel, Switzerland 2018
Salon of Art and Design, New York 2017
Design Miami, Basel, Switzerland 2017
Salon of Art and Design, New York 2016
Inspired, Goldsmith's Centre, London 2016
London Craft Week, Craftcentral, London 2016
FOG, San Francisco 2016
Salon of Art and Design, New York 2015
Design Shanghai, China 2014
Zona Maca, Mexico 2013
The Armoury, New York 2013
Furniture with Soul part II, Boston 2013
Art Southampton, New York 2013
Pavilion of Art and Design, Paris 2012
Millinery Works Arts and Crafts, London 2010 & 2011
Timothy Marks, London 2009
Celebration of Craftsmanship and Design, Cheltenham 2009, 2010, 2012 & 2015
Brighton Festival, 2007 - 2015
Zona Maco Mexico, 2013
Furniture with Soul II, Boston 2013
Art Southampton, New York 2013
Masterpiece, London 2013
Celebration of Craftsmanship and Design, Cheltenham 2012
Pavilion of Art and Design, Paris 2012
The Armoury Art & Design Fair, New York 2012
Arts & Crafts Legacy III, 2011 London UK
Arts & Crafts Legacy II, 2010 London UK
21st Century Furniture Making, London 2009
Celebration of Craftsmanship and Design, Cheltenham 2008